Plan your people goals with an accurate picture of your culture.
No more guessing games.
Culture mapping allows you to see clearly which areas of your culture are working, and where attention can be focused.
HappyHQ's Culture Model breaks company culture down into 8 guiding principles:
Health & wellbeing focused
Open & collaborative,
communicators
Clear structure & opportunity
Genuine, authentic people
& friendships
Flexibility, tools & trust
to thrive
Strong sense of
recognition & value
Inclusivity championed & sense
of belonging & pride
This model is a framework rooted in deep insights and desires from what people need from their place of work. 
Applying the HappyHQ Culture Model as your framework, we collect insights and ideas directly from your team, so you can:
Identify your key culture strengths
Turn culture blockers into meaningful goals
Add metrics to your people function for internal KPIs
Communicate your culture internally and to new hires
Accurately plan positive change
3 ways you can work with us to create a better employee experience:
For companies looking to turn valuable
feedback into actionable insights – culture map provides a quick sense check on how people are feeling & where attention should be celebrated/focused.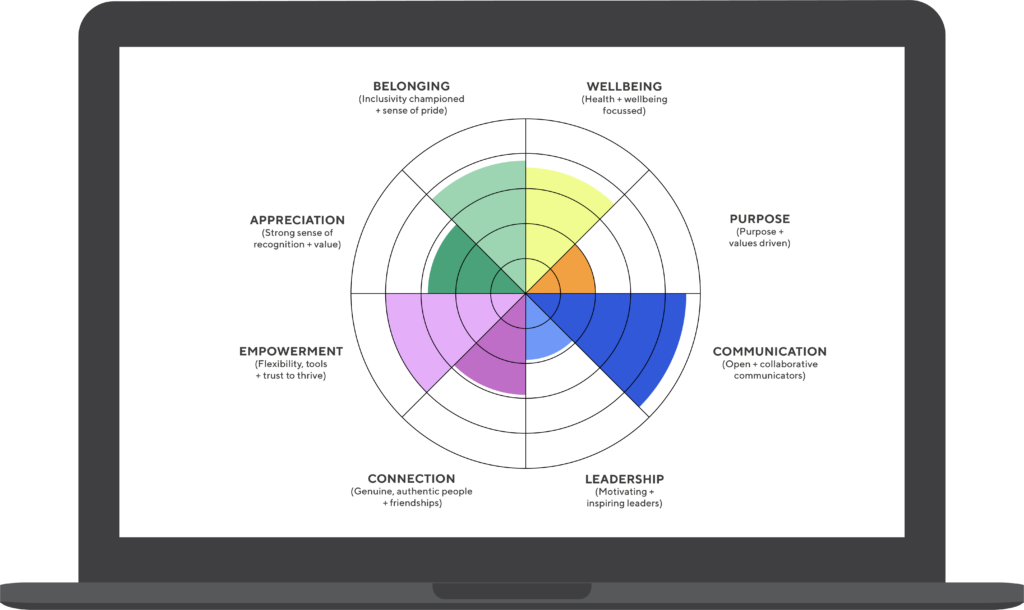 "As soon as we started to work with 
HappyHQ
, something shifted
 –
 it feels more structured, focused, and thoughtful. I now feel heard, I have meaningful goals that play to my strengths, and through our core values
 discovery
, I now 
feel more empowered to guide my 
decision
 making
".
Employee (anonymous/Happy)
For companies seeking a shareable, comprehensive resource. This option offers tailored culture goals informed by your team's insights, with planning and strategy aligned to your business direction, budget, and timeline.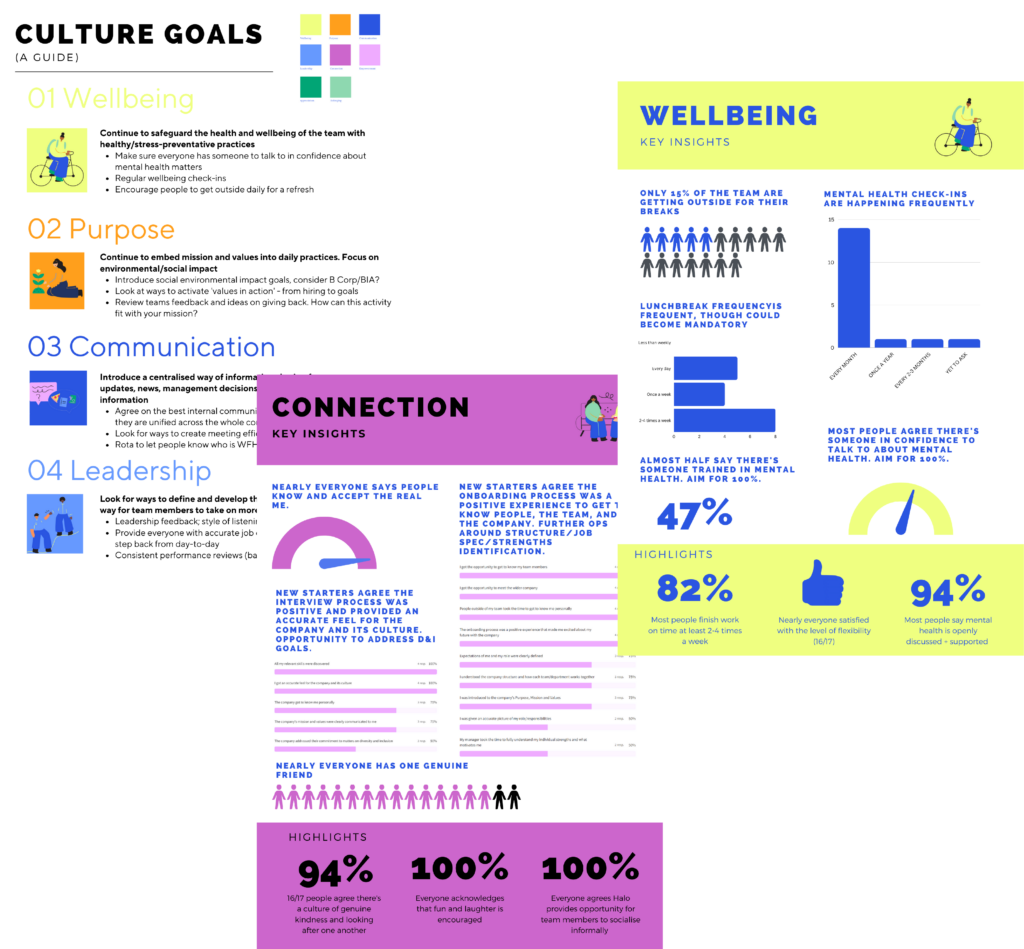 Everything included in option two accompanied by a detailed road map of the proposed culture goals, and support from HappyHQ on planning, communicating, and guiding positive culture practices.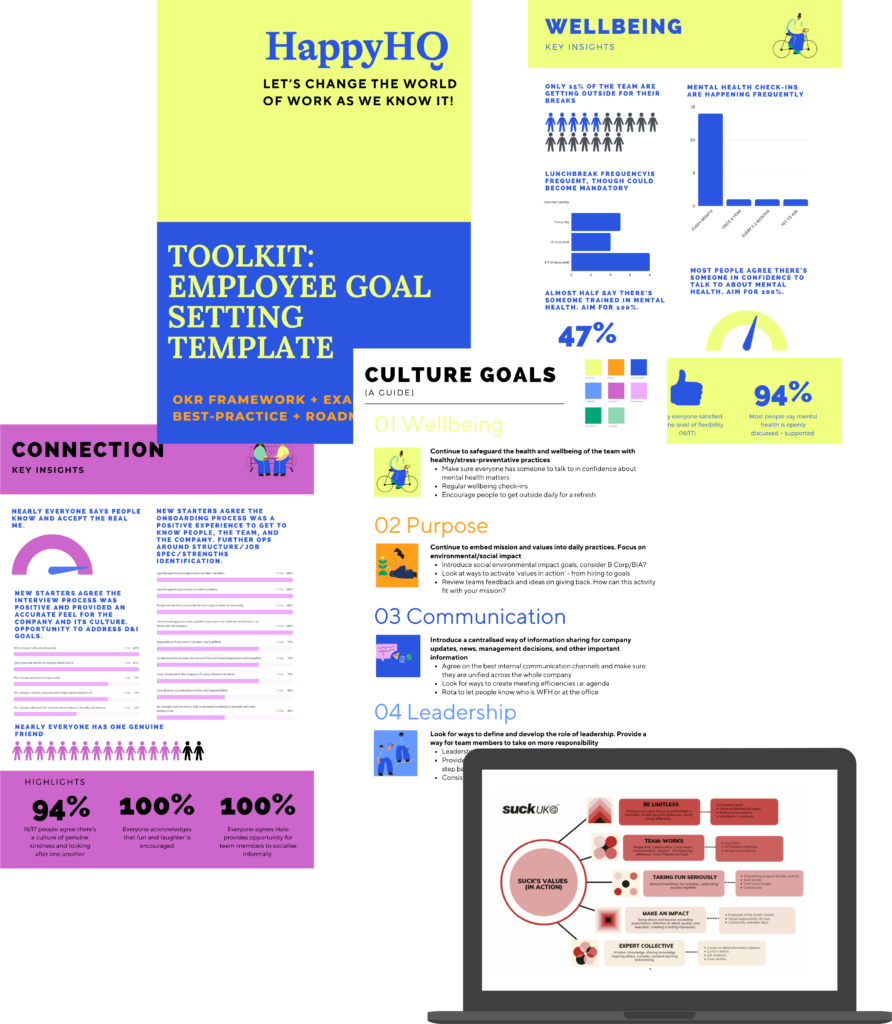 Your people are your most powerful asset.
Learn more by requesting a case study today.
People are not looking for perfection, just culture awareness and a work in progress.